Fix-and-flip investors have a deep-pocketed new rival: Zillow Group, which has begun taking its hotly discussed "Zestimates" and making them into cash offers. So reports Bloomberg.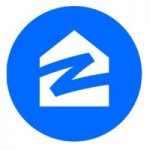 Zillow now allows owners of more 500,000 properties across 20 U.S. markets in the U.S. to sell to the company for the value estimated on the site.
Like competitor Opendoor Technologies, Zillow is making a volume play with small margins, as well as hoping to cross-sell mortgages, title insurance and other products.
Read the full article from Bloomberg.
Source: themortgageleader.com